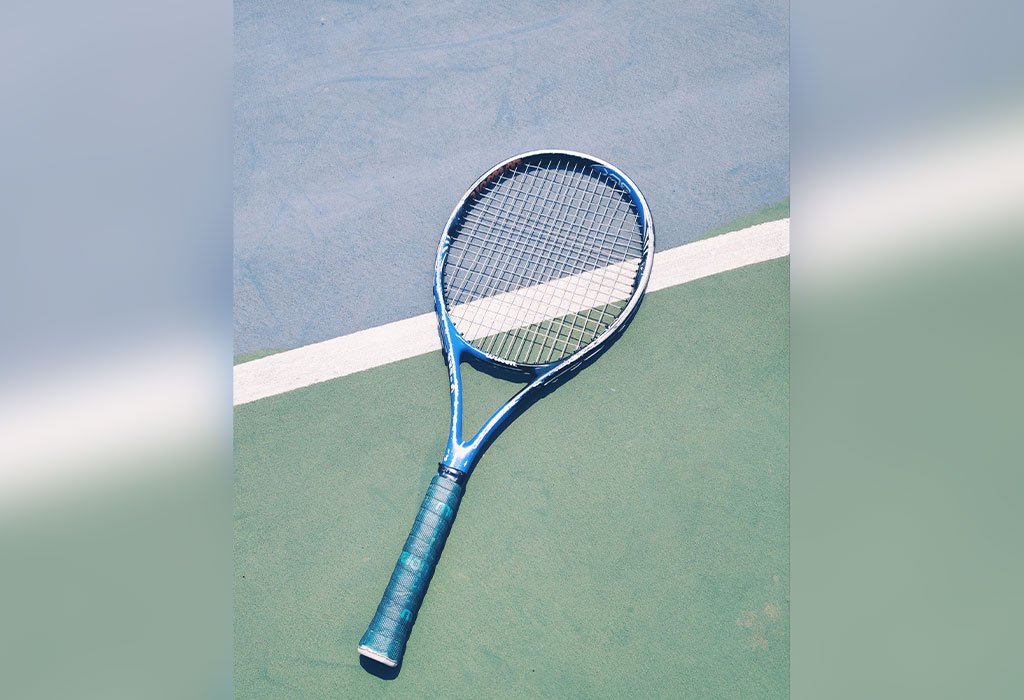 The Big Three is a common tennis term referring to Roger Federer, Rafael Nadal, and Novak Djokovic. From the 2003 Wimbledon Championships up to and including the 2021 Australian Open, the trio have dominated men's singles, winning 58 of the 70 (83%) Grand Slam titles, with Federer and Nadal accounting for 20 each, and Djokovic 18. They won 18 consecutive majors from the 2005 French Open to Wimbledon in 2009, and 13 consecutive majors from the 2017 Australian Open to the 2020 Australian Open. The Big 3 were ATP Year-End No. 1 for every year from 2004 to 2020 except for 2016. They have occupied the top three positions of the year-end singles ATP Rankings eight times, in 2007, 2008, 2009, 2010, 2011, 2014, 2018 and 2019.
The Big Four was used to describe the larger quartet of Federer, Nadal, Djokovic, and Andy Murray from about 2009 through 2017, though the term is occasionally still used in the present. They have collectively dominated the sport since 2004 in terms of ranking and tournament victories, including Grand Slam tournaments and ATP Masters events, as well as the ATP Finals championship, the ATP Tour 500 series and the Olympic Games. They have been a critical part of what has, since 2006, been labelled a new "Golden Era" in tennis.
Federer was the first to come to prominence after winning Wimbledon in 2003, and became the world No. 1 after winning the Australian Open in 2004. Nadal followed in 2005 with a French Open triumph including a win over Federer, and the duo occupied the top two places in the ATP rankings from July 2005 to August 2009. Djokovic, from 2007, then Murray, from late 2008, increasingly challenged Federer and Nadal's dominance with seasonal consistency. By 2011, Nadal declared that his and Federer's period of joint dominance had ended, owing to the ascent of other players, namely Djokovic and later Murray. Djokovic has been a dominant player since the beginning of 2011, gradually approaching or surpassing Federer and Nadal's career achievements. Despite occasional injury breaks by members of the Big Three, they have maintained their collective dominance at the majors through the present day. The emergence of other players has tempered their dominance at the ATP Finals and ATP Masters tournaments from 2017 on.
The Big Four regularly held the top four places in the year-end rankings between 2008 and 2013 and were ranked year-end world top four consecutively from 2008 to 2012, the longest span of dominance for any quartet of players in tennis history. From 2007 to 2019, the year-end top three rankings have been held by members of the Big Four ten times. The years they did not (2013, 2016 and 2017) was mainly due to injuries to two of them. They held the top two spots continuously from 25 July 2005 to 15 March 2021, as well as the top ranking from 2 February 2004 to the present, meaning that no player outside the Big Four has ranked world No. 1 in 17 years or was No. 2 for nearly 16 years (Daniil Medvedev became world No. 2 on 15 March 2021, ending their streak at the top two). All four have reached a career-high No. 1: Djokovic (the current No. 1) has been world No. 1 for a record 315 weeks, Federer for 310 weeks, Nadal for 209 weeks, and Murray for 41 weeks. Djokovic has been year-end No. 1 on a shared record six occasions, with Federer and Nadal five times each and Murray once.
Federer, Nadal, and Djokovic have completed a Career Grand Slam by winning each of the four Majors at least once, with Nadal also winning a gold medal at the 2008 Summer Olympics for a Career Golden Slam. In the three Olympic Games between 2008 and 2016, the Big Four won five gold medals (Murray and Nadal with two each in singles and/or doubles, Federer with one in doubles), two silver medals (Murray and Federer) and a bronze medal (Djokovic).
Furthermore, at ATP Masters tournaments, the Big Three are the top three players with the most titles. Djokovic leads with a record 36 titles, followed by Nadal with 35 and Federer with 28. Djokovic has achieved the Career Golden Masters by winning all of the nine Masters events, which he has accomplished twice. In the ATP Finals championship, they won 11 out of 13 from 2003 to 2015, with Federer winning six and Djokovic winning five. The three of them have also played vital roles in leading their countries to victory in the Davis Cup. Djokovic and Federer helped Serbia (2010) and Switzerland (2014), respectively, win the competition for the first time, while Nadal has won five Davis Cup titles.
In addition to all of these achievements, the Big Three hold many records for having won individual tournament titles the most times, shared or otherwise, including all of the four Majors overall, Australian Open, French Open and Wimbledon in each; the ATP Finals, Masters 1000 overall, eight of the nine ATP Masters each and ATP 500 overall events.
Photo by He Junhui on Unsplash
source: wikipedia