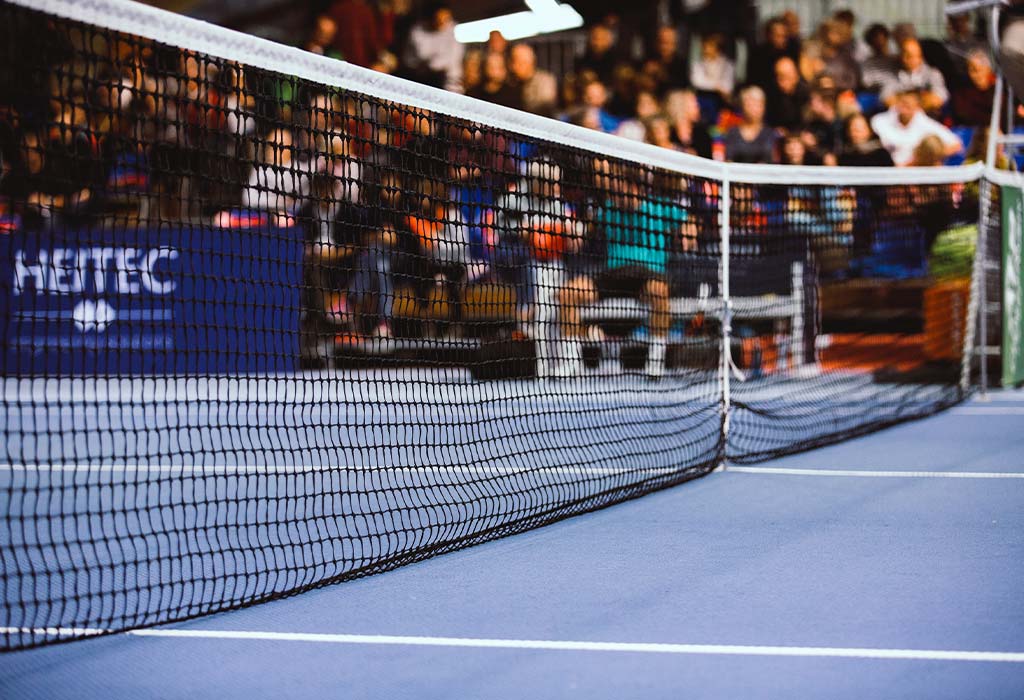 In most professional play and some amateur competition, there is an officiating head judge or chair umpire (usually referred to simply as the umpire), who sits in a raised chair to one side of the court. The umpire has absolute authority to make factual determinations. The umpire may be assisted by line judges, who determine whether the ball has landed within the required part of the court and who also call foot faults. There also may be a net judge who determines whether the ball has touched the net during service. The umpire has the right to overrule a line judge or a net judge if the umpire is sure that a clear mistake has been made.
In past tournaments, line judges tasked with calling the serve were sometimes assisted by electronic sensors that beeped to indicate an out-of-bounds serve; one such system was called "Cyclops". Cyclops has since largely been replaced by the Hawk-Eye system. In professional tournaments using this system, players are allowed three unsuccessful appeals per set, plus one additional appeal in the tie-break to challenge close line calls by means of an electronic review. The US Open, Miami Masters, US Open Series, and World Team Tennis started using this challenge system in 2006 and the Australian Open and Wimbledon introduced the system in 2007. In clay-court matches, such as at the French Open, a call may be questioned by reference to the mark left by the ball's impact on the court surface.
The referee, who is usually located off the court, is the final authority about tennis rules. When called to the court by a player or team captain, the referee may overrule the umpire's decision if the tennis rules were violated (question of law) but may not change the umpire's decision on a question of fact. If, however, the referee is on the court during play, the referee may overrule the umpire's decision. (This would only happen in Davis Cup or Fed Cup matches, not at the World Group level, when a chair umpire from a non-neutral country is in the chair).
Ball boys and girls may be employed to retrieve balls, pass them to the players, and hand players their towels. They have no adjudicative role. In rare events (e.g., if they are hurt or if they have caused a hindrance), the umpire may ask them for a statement of what actually happened. The umpire may consider their statements when making a decision. In some leagues, especially junior leagues, players make their own calls, trusting each other to be honest. This is the case for many school and university level matches. The referee or referee's assistant, however, can be called on court at a player's request, and the referee or assistant may change a player's call. In unofficiated matches, a ball is out only if the player entitled to make the call is sure that the ball is out.
Photo by Markus Spiske on Unsplash
source: wikipedia