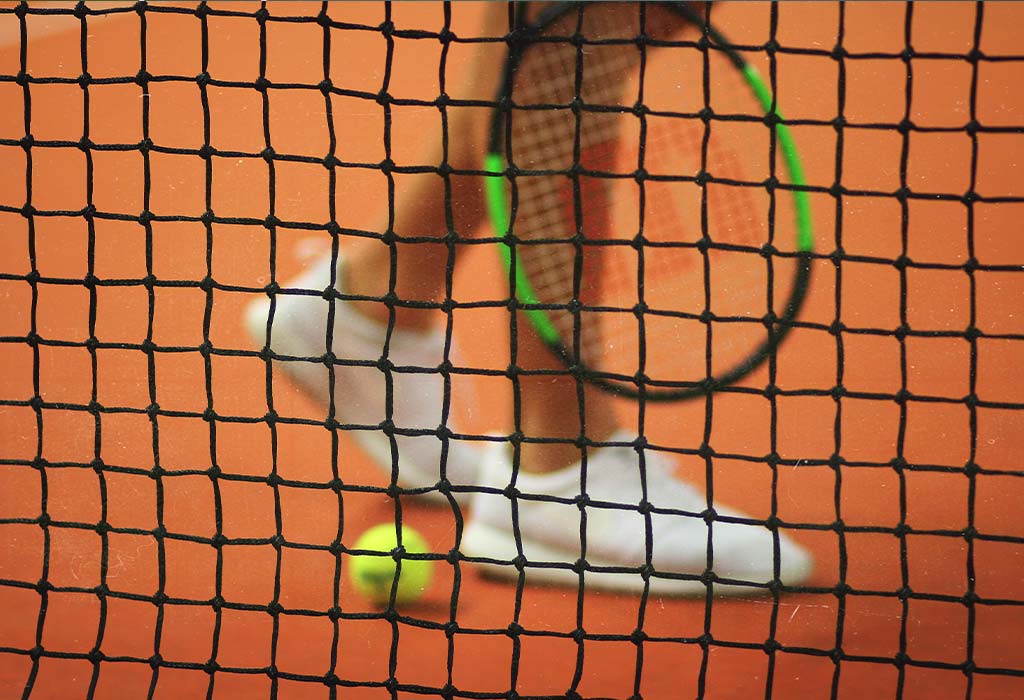 In tennis, a set consists of a sequence of games played with alternating service and return roles. There are two types of set formats that require different types of scoring.
An advantage set is played until a player or team has won at least 6 games and that player or team has a 2-game lead over their opponent(s). The set continues, without tiebreak(er), until a player or team wins the set by 2 games. Advantage sets are no longer played under the rules of the United States Tennis Association,nor in the Australian Open starting from 2019; however, they are still used in the final sets in men's and women's singles in the French Open and Fed Cup. Wimbledon uses a unique scoring system for the last set where the players continue to play after 6–6 as in an advantage set until a player earns a 2-game lead. However, if the players reach 12–12, a 7-point tie-breaker is played to determine the winner. Mixed doubles at the Grand Slams (except for Wimbledon) are a best-of-three format with the final set being played as a "Super Tie Break" (sometimes referred to as a "best of two" format) except at Wimbledon, which still plays a best-of-three match with the final set played as an advantage set and the first two played as tie-break sets.
A tie-break set is played with the same rules as the advantage set, except that when the score is tied at 6–6, a tie-break game (or tiebreaker) is played. Typically, the tie-break game continues until one side has won seven points with a margin of two or more points. However, many tie-break games are played with different tiebreak point requirements, such as 8 or 10 points. Often, a 7-point tie-breaker is played when the set score is tied at 6–6 to determine who wins the set. If the tiebreak score gets to 6–6, then whichever player to win the best of two points wins the set.
The score of games within a set is counted in the ordinary manner, except that when a player or team has a score of no games it is read as "love". The score is written using digits separated by a dash. This score is announced by the judge or server at the start of each game.
In doubles, service alternates between the teams. One player serves for an entire service game, with that player's partner serving for the entirety of the team's next service game. Players of the receiving team receive the serve on alternating points, with each player of the receiving team declaring which side of the court (deuce or ad side) they will receive serve on for the duration of the set. Teams alternate service games every game.
Photo by John Fornander on Unsplash
source: wikipedia