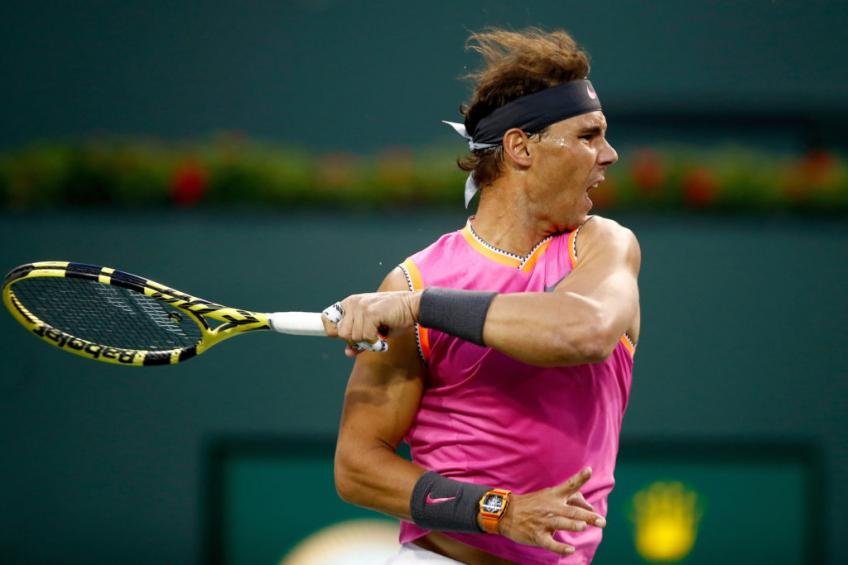 In a press conference at the Monte Carlo Masters Rafael Nadal, speaking about the Next Generation stars, mentioned Felix Auger-Aliassime who is on the verge of cracking into the top 40 of the ATP rankings after some great results: Rio Open final, Indian Wells third round, and Miami Open semis.
On Nadal's statements, the 18-year-old said: "That's a good sign, of course, if he's talking good about me. It's great. To start with, that he knows me, that he talks about me, it's just amazing, because I used to watch him playing on TV, and the distance between he and me was so huge that it was just impossible to be able to play or to be around him at a certain point.
So this is really amazing. But then I have to work hard, to keep on working hard, as I suppose he did when he was my age. But then he worked hard. He won titles. Now it's up to me to keep on working." Asked how he learned to play on clay that well, Auger-Aliassime replied: "Tennis Canada, they started building clay courts in our National Training Centre, so since I was playing juniors, I started playing on clay courts.
So that decision arrived at a good moment because I was starting playing at the juniors level, and they wanted to make an emphasis on clay for physical and tennis development. Then there were lots of tours in South America, in Europe, on clay.
Actually, I was here in Cap d'Ail, Beaulieu, Eze. I think that I learned how to play, and I really enjoyed it. I think it's a very nice surface to play on. And then when I started playing professional, I started winning, so that gave me confidence.
Now I think I will definitely be able to win on any surface, either clay or any other surface." Auger-Aliassime will play Alexander Zverev in the second round of the Monte Carlo Rolex Masters.
Source : TennisWorldUSA