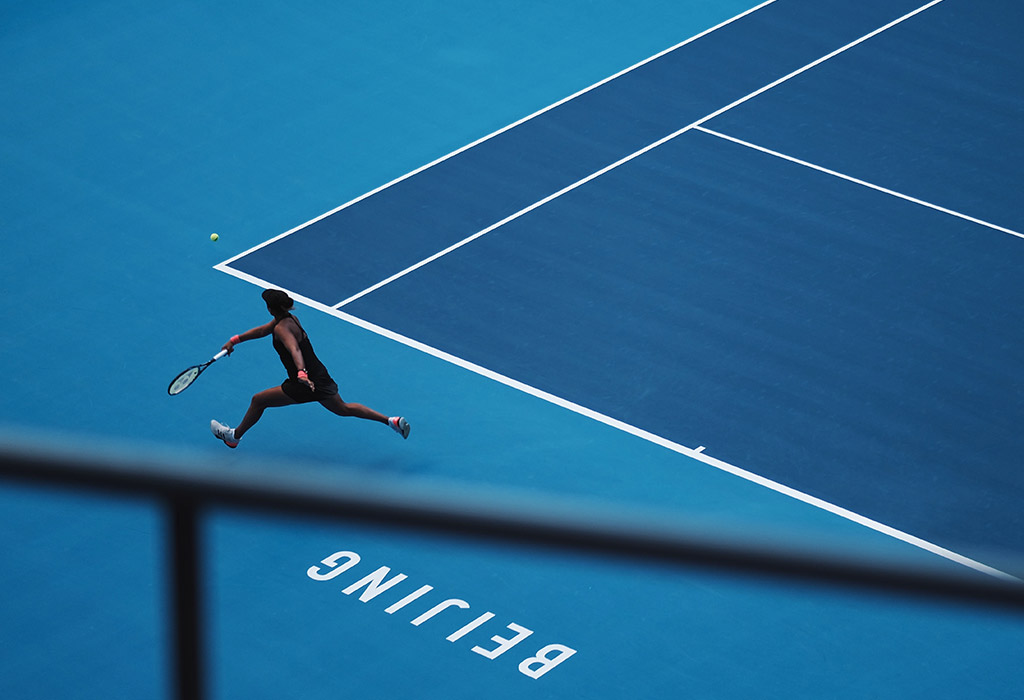 The backhand is a tennis shot in which one swings the racquet around one's body with the back of the hand preceding the palm. Except in the phrase backhand volley, the term refers to a groundstroke (that is, one in which the ball has bounced before it is struck). It contrasts with the other kind of groundstroke, the forehand. The term is also used in other racquet sports, and other areas where a similar motion is employed (for example while throwing a sport disc).
The backhand is usually performed from the baseline or as an approach shot. For a right-handed player, a backhand begins with the racquet on the left side of the body, continues across the body as contact is made with the ball, and ends on the right side of the body, with the racquet over the right shoulder. The backhand can be a one-handed or two-handed stroke.
Due to the fact that the player's dominant hand "pulls" into the shot, the backhand generally lacks the power and consistency of the forehand, and is usually considered more difficult to master. However, the two-handed backhand provides more stability and power for the shot, and is increasingly used in the modern game. Beginner and club-level players often have difficulty hitting a backhand, and junior players may have trouble making the shot if they are not strong enough to hit it. Many advanced players still have a significantly better forehand than backhand, and many strategies in tennis aim to exploit this weakness.
Photo by Sicong Li on Unsplash
source: wikipedia