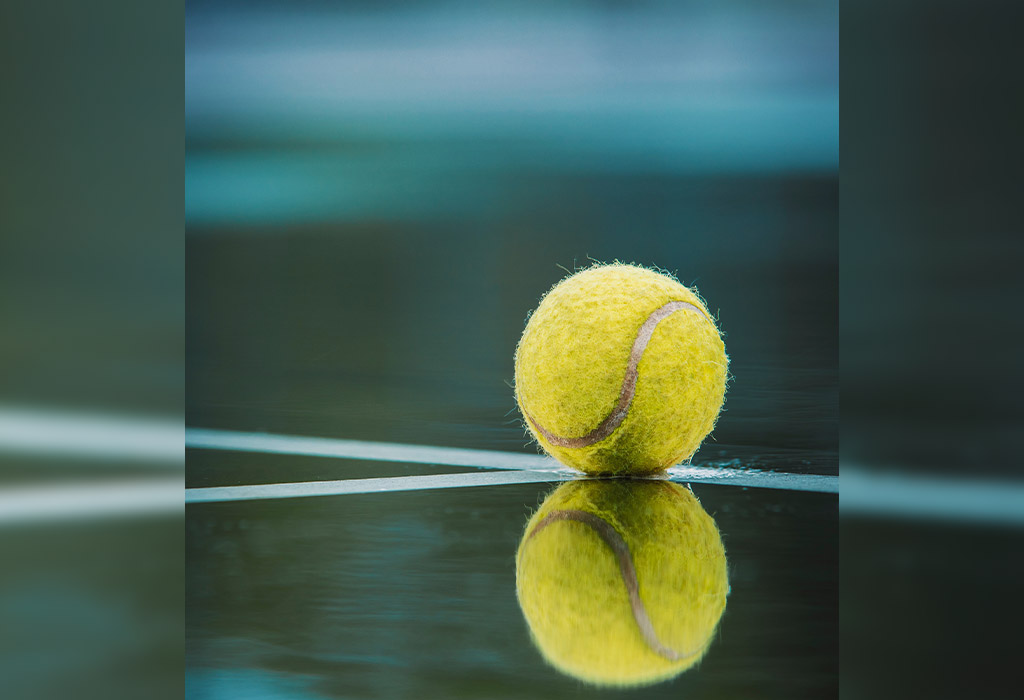 A volley in tennis is a shot in which the ball is struck before it bounces on the ground. Generally a player hits a volley while standing near the net, although it can be executed farther back, in the middle of the tennis court or even near the baseline. The word derives from M. French volée meaning flight.
The primary objective of the volley is to go on the offensive and cut the amount of time for the opponent to react. Another advantage is that a player eliminates any possibility of a bad bounce from an uneven surface such as on some grass and clay courts. Also, if near the net, a volleyer has a wider choice of angles to hit into the opponent's court. However, quick reflexes and hand–eye coordination are required to execute this shot. The primary means of countering a volley are the passing shot and the lob.
Generally, a player who advances to the net in the serve and volley type of game will make the initial volley fairly near the service line. The player will then move closer to the net in hopes of making a put-away volley for a winning point. It is difficult to hit an effective volley in the area between the baseline and the service line, and consequently this is often called "no man's land".
Photo by Todd Trapani on Unsplash
source: wikipedia