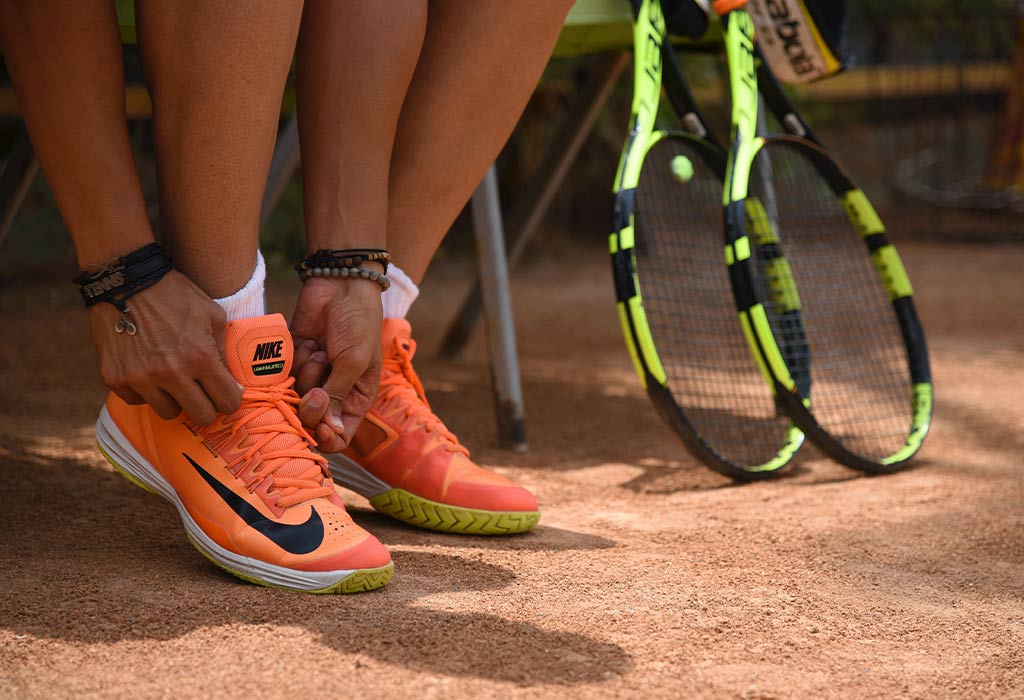 Every athlete faces a time when little improvements make huge differences for better or worse. Just to mention the minute weight imperfections on tennis racquets, or loosening ridiculously little string tension can make your game feel awkward, or maybe how your tennis shoes are not adequate for a court. For that reason brands and manufacturers have developed equipment for specific conditions, like low compression and hard/soft court tennis balls. With all the different collections and designs it can be difficult to make up your mind on what you should get to take your game to the next level. This week we'll have a look at what makes a tennis shoe specific-court-designed and how having the right pair will put you ahead of your opponent without touching the ball.
A variety of courts each with its characteristics that can change the style of the game. They are classified depending on the material they are made of: hard courts, clay courts, grass courts.
Hard Courts (most common courts available for the recreational player) are made of solid material, offering an even bouncing surface therefore a more consistent game. These courts are considered medium to fast courts depending on the underlying cushioning materials and the quality of the sand mixed in the paint. The shoes you select to play on hard surfaces have to be very durable, providing reinforced toe design and resistant outsole like the Adidas Barricade or the Nike Lunar Ballistec
Clay Courts display slower performances as many of them are made of crushed shale, stone or brick. This slows down the ball and produces higher bounce compared to other surfaces. They are more popular in Europe and Latin America than in North America and are the preferred by base-liners. The shoe choice will depend on traction and how tight the sole pattern is as this prevents clay clogging. Check out the ASICS and Adidas clay shoe collection, merging great specs with appealing designs.
Grass Courts are of grass grown on very hard-packed soil and are the fastest courts of all. Ball bouncing will depend on the quality of the grass and how recently it's been mowed. These surfaces are less even and more silky than hard courts, forcing players to get into position faster as the ball bounces lower than in hard courts. The wisest choice is a type of shoe that gives you maximum traction on the surface, normally their soles are designed with nubs.
Photo by Fachry Zella Devandra on Unsplash
source: blog.tennisplaza.com