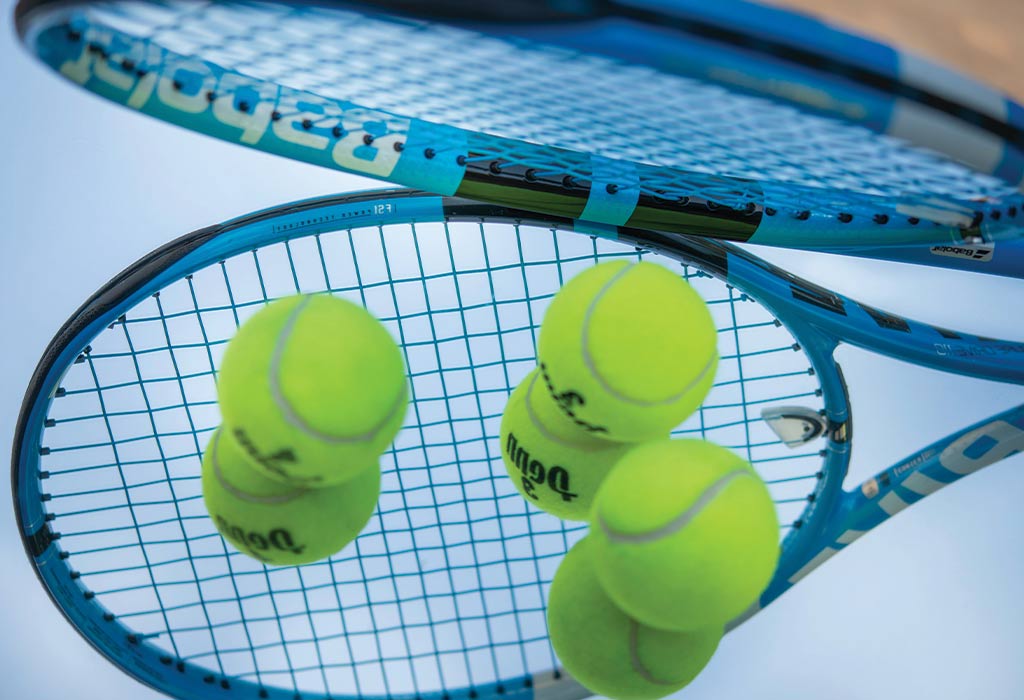 The possibility of being the reigning champion of all the current four majors did not exist until 1924–25, when the International Lawn Tennis Federation designated the Australasian, French (before 1925 only open to members of French tennis clubs), British and American championship tournaments as the four majors. Before that time only three events: Wimbledon, the World Hard Court Championships (held in Paris and once in Brussels) and the World Covered Court Championships (held in various locations) were considered the premier international tennis events by the ILTF.Tony Wilding of New Zealand won all three of those earlier majors in one year: 1913. It has been possible to complete a Grand Slam in most years and most disciplines since 1925. It was not possible from 1940 to 1945 because of interruptions at Wimbledon, the Australian and French opens due to the Second World War, the years from 1970 to 1985 when there was no Australian tournament in mixed doubles, and 1986 when there was no Australian Open at all.
Phil Dent has pointed out that skipping majors—especially the Australian Open—was not unusual then, before counting major titles became the norm. Thus, many players had never played the Austral(as)ian amateur or open championships: the Doherty brothers, William Larned, Maurice McLoughlin, Beals Wright, Bill Johnston, Bill Tilden, René Lacoste, Henri Cochet, Bobby Riggs, Jack Kramer, Ted Schroeder, Pancho Gonzales, Budge Patty, Manuel Santana, Jan Kodeš and others, while Brookes, Ellsworth Vines, Jaroslav Drobný, Manuel Orantes, Ilie Năstase (at 35 years old) and Björn Borg came just once. Beginning in 1969, when the first Australian Open was held on the Milton Courts at Brisbane, the tournament was open to all players, including professionals, who at that point were prohibited from playing the traditional circuit.[14] Nevertheless, except for the 1969 and 1971 tournaments, many of the best players missed this championship until 1982, because of the remoteness, the inconvenient dates (around Christmas and New Year's Day) and the low prize money. In 1970, George MacCall's National Tennis League, which employed Rod Laver, Ken Rosewall, Andrés Gimeno, Pancho Gonzales, Roy Emerson and Fred Stolle, prevented its players from entering the tournament because the guarantees were insufficient. The tournament was won by Arthur Ashe.
In terms of the current four majors, the first to win all four in a single year was Don Budge, who completed the feat in 1938. To date, 17 players have completed a Grand Slam, though only six in the most prestigious singles titles. Of these players, three have won multiple majors: Rod Laver accomplished the feat twice in men's singles; Margaret Court accomplished the feat three times, in two different disciplines – once in women's singles and twice in mixed doubles; and Esther Vergeer completed a grand slam twice in Women's wheelchair doubles.
The four Junior disciplines, boys' and girls' singles and doubles, provide limited opportunities to achieve a Grand Slam. Players are only eligible from age 13 to 18, with 18-year-olds likely to hold a physical advantage. Only Stefan Edberg has completed the Grand Slam in a Junior discipline.
Photo by Cristina Anne Costello on Unsplash
source: wikipedia