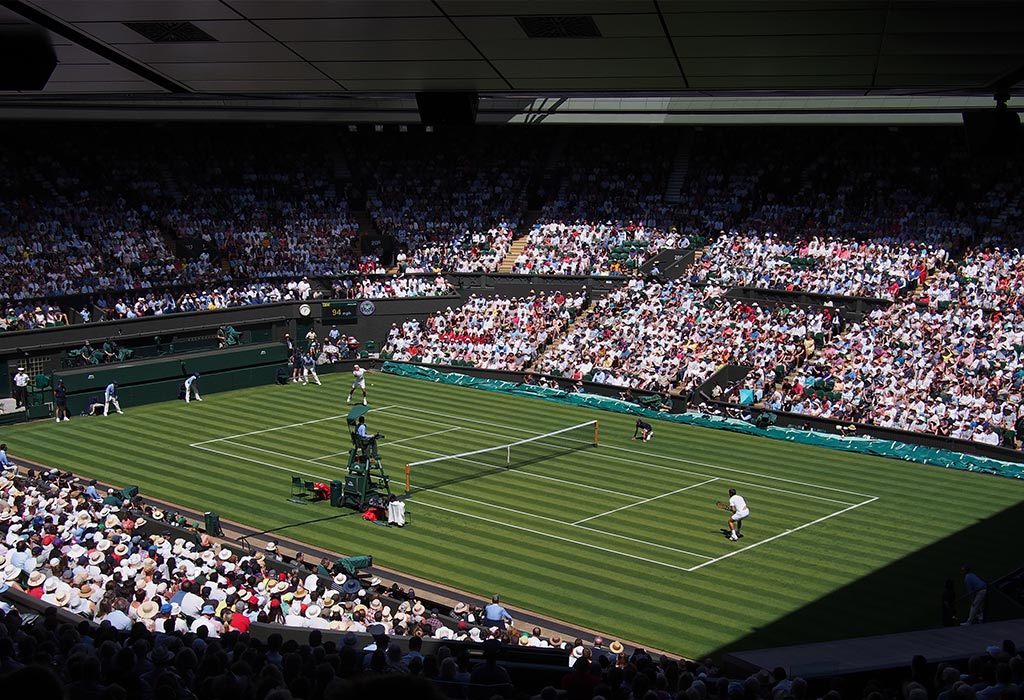 Before the advent of the Open era of tennis competitions in April 1968, only amateurs were allowed to compete in established tournaments, including the four Majors. There was no prize money and players were compensated for travel expenses only. However many top tennis players turned professional to play legally for prize money in the years before the open era. They played in separate professional events, mostly on tours involving head-to-head competition, but also in professional tournaments as the biggest events on the pro tour. Professional tournaments, in particular the professional Majors, usually only had a men's draw.
Professional Majors
In addition to the head-to-head tours, there were also major pro events, where the world's top professional male players often played. These tournaments held with a certain tradition and longevity. According to Ellsworth Vines, "the Wembley tournament in London…, the U.S. professional championship, and to some extent the tournament in Paris were the major professional tournaments prior to 1968."
The oldest of these three tournaments was the U.S. Pro Tennis Championships, played at a variety of different venues and on a variety of different surfaces, between 1927 and 1999. The Wembley Championship, played between 1934 and 1990 at the Wembley Arena in the United Kingdom, was played on a wood surface through 1967. The third professional major was the French Pro Championship, where between 1930 and 1968 it was played on both clay and wood courts.
Jack Kramer designated the four major professional tournaments for the 1958/1959 seasons as follows; Forest Hills, Kooyong, L.A. Masters, Sydney.
U.S. Pro Tennis Championships
The U.S. Pro Tennis Championship, also known as the US Pro, was an annual tournament, later known as MFS Pro Championships. It was first organized by player Vinnie Richards when promoter C. C. Pyle withdrew interest in the project. It was first played on the Notlek courts located at 119th Street and Riverside Drive, Manhattan. The tournament was held at various locations in several states until 1964, when it moved to the Longwood Cricket Club in Chestnut Hill, Massachusetts.
French Pro Championship
The French Pro Championship was first held in 1930, held by the "Association Française des Professeurs de Tennis (AFPT)", entitled "Championnat International de France Professionnel" (French Pro Championships) on June 18–22, 1930. From 1930 the French Pro Championship was always played at Paris, on outdoor clay at Roland Garros except from 1963 to 1967 where it was held at Stade Pierre de Coubertin on indoor wood.
Wembley Championship
The Wembley Championship, also known as the Wembley Pro, was held at the Wembley Arena, in London. This professional event ran from 1934 to 1967 and was originally played on a wood surface placed over the top of a drained pool. It was officially known as the "London Indoor Professional Championships" from 1951 through 1967 .
Photo by Shep McAllister on Unsplash
source: wikipedia