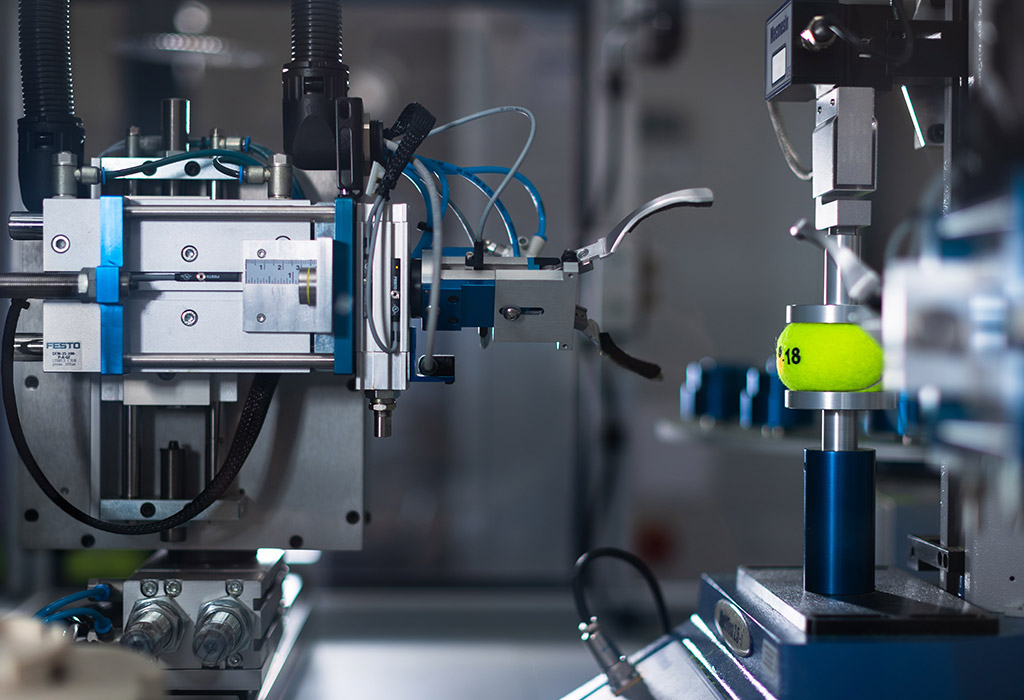 Technology has taken all aspects in life and tennis is not an exception. Lighter and stronger tennis racquets, new material compunds and everlasting rubber soles, the possibility of having telemetry data available are just few of the developments that have set a remarkably high competitive level among amateurs and professionals.
Graphite tennis racquets: The introduction of fibers like graphite and kevlar in the process making of tennis racquets changed the game forever. Faster swings with lighter frames allowed players to literally dive balls on the opponent's side of the court, right at their ankles with tremendous speed. This developed a different kind of player with higher technique requirements and stronger bodies. Currently, performance tennis racquets are made out of combined fibers that change their flexibility, response and feel, there's one for each player.
Hawk Eye: This is the complex computer system created to track the trajectory of the ball. It was initially created as a replay system for TV and broadcast coverage, today it allows players call line and challenge points. It employs up to 7 cameras to track the ball with a triangulation algorithm, delivering a three-dimensional representation of the trajectory of a ball.
Telemetry sensors: Here's where pure technology meets tennis performance. These devices were developed to help players keep track of their game and aid them in the improvement of technique with real time data analysis, affecting playing performance. The advantage here is that the information is coming straight from the racquet and not from what the player feels and an accurate analysis can beperformed out of the data the system provides. How many forehand and backhand shots, where on the stringbed the ball hit, spin, slice? These data can be stored and shared with other players to compare and improve. Today you can find the Play and Connect system form Babolat and the Smart Tennis Sensor by Sony and Wilson Racquet Sport.
Polyester Strings: Along with the use of graphite frames, polyester is regarded as one of the big game changers in the mid-late 90's. This synthetic polyester tennis string created a new breed of offensive and aggressive tennis players, demanding well trained athletes to keep up with the higher speeds and the insane spin it can create. All of that plus the extended durability made polyester the most used type of string on courts since its introduction to the game.
Photo by ThisisEngineering RAEng on Unsplash
source: blog.tennisplaza.com