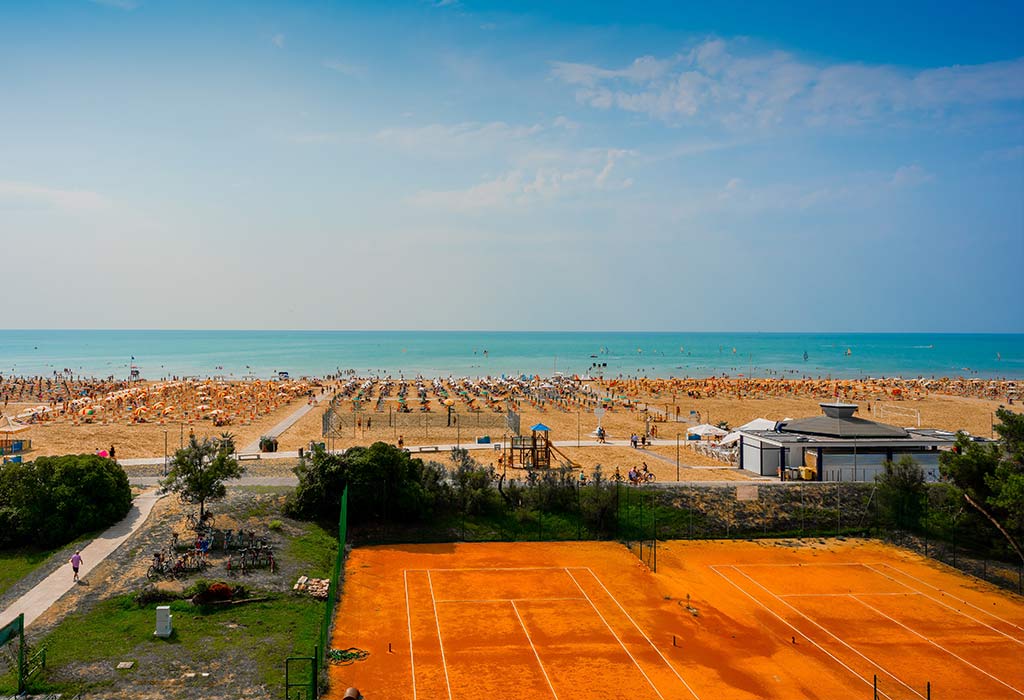 Beach tennis is practiced in over 50 countries and there are more than half a million people all around the world playing it, having its greatest popularity in Italy, Brazil and Spain.
Beach tennis offers an excellent cardio workout which is highly aerobic but with low impact to the knees and joints due to its practice in the sand. Similar to traditional tennis, beach tennis preserves most of the rules and scoring of tennis (15/30/40). Modifications were made to adapt to movement around the sand court and to the faster pace of the game.
The ball cannot touch the ground. As such, the sport is played entirely with volleys. Due to this rule, beach tennis makes for a quick, intense, and exciting game. Points start with a serve and end when the ball touches the ground, forcing players to dive to reach difficult plays, similar to volleyball. As with tennis, the objective is to return the ball with only one hit so that it reaches the opposing side of the net.
The sport uses a depressurized tennis ball to make for longer rallies as it will travel more slowly through the air than a regulation tennis ball.
The sport is (usually) played by two-person teams on a regulation beach volleyball court with a 5-foot-7-inch-high net.
Photo by Ante Samarzija on Unsplash
source: wikipedia