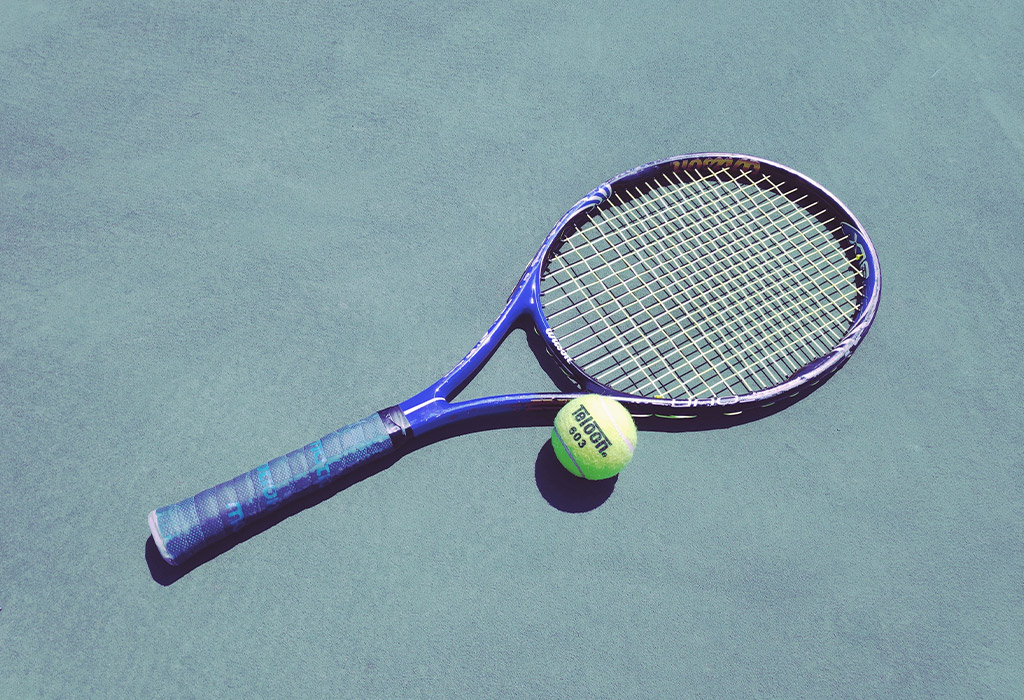 Being a professional tennis athlete is extremely taxing on one's body, from the constant travel, long days of training, and finally, the competitive matches that can last anywhere from one to five hours where one has to put everything on the line just to advance to the next round and give it your all again. The advances in sports science over the past decade have seen drastic changes in diets of not only tennis professionals but of all pro athletes all over the world. This drastic change is due to the better knowledge of our bodies nutritional demands in order to have peak performance. That is why the same diet that works for a tennis pro might not be the best diet for a pro football player. For tennis players, there are many aspects they have to keep in mind especially that their diet must consist of high energy foods, proper hydration, and must have planed the ideal timing of food consumption.
Pre-Match Nutrition
Whether you have a match in the morning or in the late afternoon it is always important to start your competition day off with complex carbohydrates such as whole wheat, oatmeal and low-calorie fruits, these complex carbs will help give a steady supply of energy to be able to endure the matches later on in the day. Along with complex carbs, a small amount of protein from egg whites, milk or Greek yogurt is an excellent complement to the meal and you cannot forget to have water or fruit juices to stay hydrated. Protein is more of a necessity post-match rather than before the match. Players must try to avoid eating high sugar breakfast and fruits or risk a mid-match energy crash that can end up costing you the match. Any meals that may be eaten before the match whether it be breakfast or lunch should be eaten about an hour and a half to two hours before the big game and should be low in fat to reduce the risk of an upset stomach or intestinal cramping during the match. Sports drinks should be sipped one hour before a match and ideally stopping roughly 10-15 minutes before warm up. Some foods to avoid before a match include Protein Shakes, whole wheat pasta, nuts and seeds, and caffeinated drinks.
During A Match Nutrition
During the match through sweating your fluid levels will decrease along with your carbohydrate and electrolyte levels and therefore fluids should be consumed every 15 minutes or so regardless of thirst level. Thirst is not a reliable indicator of hydration so during every changeover whether you feel like it or not you should take a few sips to drink. Along with fluid loss, you will also lose energy due to glycogen deposit depletion, being able to replenish the used up glycogen should also be taken into account in the tennis diet. The stomach does not have as much blood supply during exercise and does not digest normal solids as effectively or quickly, An ideal snack mid-match would be a banana which will keep blood sugar levels steady and provide a quick energy boost, some other options may include isotonic gels or energy bars. Sports drinks are preferable to water because they contain carbohydrates and electrolytes. Carbs are absorbed and used quickly by working muscles and as players take in carbs during play they are able to maintain more power and accuracy.
Post-Match Nutrition
It is imperative to jump-start a players recovery as soon as possible after a game to maintain their strength for the next match. There is a window of about 2 hours after a match that athletes bodies are working overtime to recover due to the massive energy expenditure they just had. Within those two hours, it is important to refuel their bodies with a healthy balance of nutrients and lean protein. For muscle recovery, the ideal meal will contain a high amount of lean protein such as chicken or fish and should be accompanied with some complex carbohydrates and vegetables. Here are some foods to include in your daily Tennis Diet, carrots (Promote healthy eyesight), foods with zinc (hand-eye coordination), Vitamin C (aid muscle repair), Choline (tomatoes, egg yolks, potatoes, help improve reaction times), vitamin A (helps fix any micro tears in your muscles), and DMAE or dimethylaminoethanol which is found in certain fish and is considered a brain food neurotransmitter (aids in memory to help remember tactics, techniques and course sequences)
Photo by Darko Nesic on Unsplash
source: blog.tennisplaza.com