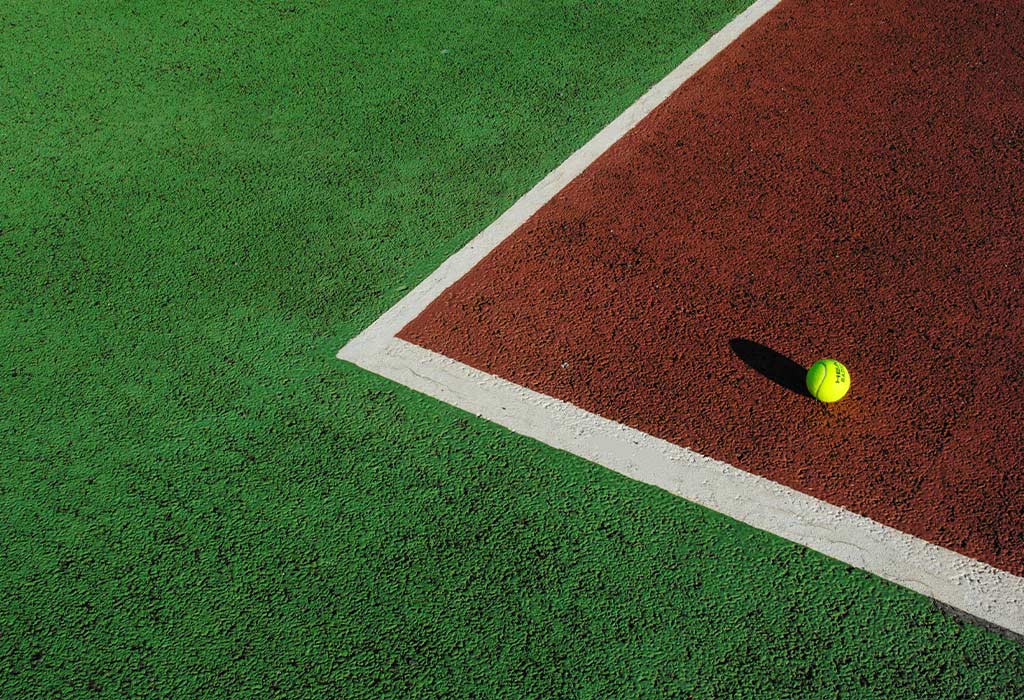 Players use different tennis strategies to enhance their own strengths and exploit their opponent's weaknesses in order to gain the advantage and win more points.
Players typically specialize or naturally play in a certain way, based on what they can do best. Based on their style, players generally fit into one of three types, baseliners, volleyers, all-court players. Many players have attributes of all three categories but, at times, may also focus on just one style based on the surface, or on the condition, or on the opponent.
A baseliner plays from the back of the tennis court, around/behind/within the baseline, preferring to hit groundstrokes, allowing themselves more time to react to their opponent's shots, rather than to come up to the net (except in certain situations).
A volleyer plays nearer towards the net, preferring to hit volleys, allowing less time for their opponent to react to their shots, rather than to stay/play from further back on the tennis court (except in certain situations).
All-court players fall somewhere in between, employing both baseliner strategies and volleyer strategies depending on the situations.
A player's weaknesses may also determine strategy. For example, most players have a stronger forehand, therefore they will favor the forehand even to the point of "running around" a backhand to hit a forehand.
Photo by Piero Regnante on Unsplash
source: wikipedia